Captain America: The Winter Soldier (2014)
128 min - Action | Adventure | Sci-Fi - 4 April 2014 (USA)
Steve Rogers struggles to embrace his role in the modern world and battles a new threat from old history: the Soviet agent known as the Winter Soldier.
Directors: Anthony Russo, Joe Russo
Writers: Christopher Markus (screenplay), Stephen McFeely (screenplay)
Stars: Chris Evans, Frank Grillo, Sebastian Stan
GreenTech Night-Women's Way Red Lodge-Femme- April 15th 6pm
Woman's Way Red Lodge launches its 2014 Women's Film Series with FEMME: Women Healing the World, Tuesday, April 15th, at 6 PM.
FEMME features 100 influential women discussing religion, science, history, politics and entertainment and solutions to multiple crises our planet faces. It stars Jean Houston, Marianne Williamson, Jean Shinoda Bolen, Riane Eisler, Nobel Peace Prize Laureats Shirin Ebadi and Mairead Maguire and many more women actively transforming and healing global society.
FEMME is "about what the world needs - to embrace the feminine. The world has gone too far in the direction of dominating and controlling by force … This is an invitation to elevate our thinking and change our code of behavior with each other, how our energies -- both male and female -- are complementary," says Director Emmanuel Itier.
Suggested admission is $5-$10; co-sponsored by Island Green Tech and Vashon Theatre.


GreenTech Night PaperClips Tuesday April 22nd 6 pm
The Vashon Maury Island Heritage Association proudly presents a sneak preview screening of three brand new "webisodes," at 6pm, on April 8, at the Vashon Theater, created from the new film The Maury Island Incident. The film tells the incredible, tragic, and forgotten story of Harold Dahl, who on June 21, 1947, alleged a UFO sighting Maury Island, sparking 'the summer of the saucers,' the modern era of UFO obsession, the first appearance of 'Men in Black' and a governmental battle over UFO sighting jurisdiction reaching directly to FBI Executive Director J. Edgar Hoover. Filmmakers Scott Schafer and Steve Edmiston, developed the script for the Maury Island Incident based on FBI investigative documents that were declassified in 1997, 50 years after the incident.The filmmakers also visited the Vashon-Maury Island Heritage Museum to research the story. The filmmakers will be on hand for a pre show talk and question and answer period. This event is a fundraiser for the Heritage Association, a fun event celebrating Vashon's quirky history, and a way to share with the community. Advance ticket available at the Vashon Bookshop, $10 suggested donation.
Back to the Future 2 May 3rd1:30 pm
In Theaters:November 22, 1989
MPAA Rating:PG
Genres: Action/Adventure, Period, Sequel, Sci-Fi/Fantasy, Comedy
Sequel to the 1985 hit "Back to the Future," where Marty McFly goes into the future.
Support the Chicken Soup brigade please buy tickets in advance, we need 15 people to donate $10 for this show to happen!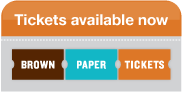 GreenTech Community Cinema the Last Tuesday of every month at 6:00pm always Free.
Community Cinema is a national civic engagement initiative featuring free screenings and curricula for films from the Emmy Award-winning PBS series Independent Lens. In 100 cities and online, community members come together to learn, discuss, and get involved in key social issues of our time.Click Text Here to see the up coming film

Sci Fi Saturday the first Saturday of every month at 1:30
Join us at the Vashon Theatre in Support of The Chicken Soup Brigade. And we are accepting Canned food. Chicken Soup Brigade improves the nutritional health of individuals living with chronic conditions and hunger. We recognize the importance of nutrition to overall health. It has the power to reduce symptoms of many illnesses. It can minimize medication side effects. And it can provide comfort when it is needed most.
Chicken Soup's clients have specific health challenges, such as HIV, diabetes, kidney disease, cancers, or disabling arthritis. Most are living below the Federal Poverty Level, and all require assistance in managing their nutritional health. Chicken Soup offers a comprehensive food and nutrition program designed not only to feed people but to nourish them.
In 2012, Chicken Soup Brigade provided vital food and nutrition services to 1,619 people in the Puget Sound region. We filled and distributed 40,293 grocery bags, served 139,805 meals, and provided nutritional counseling over 300 individuals.
http://www.llaa.org/services/chicken-soup-brigad
Best Rural Movie Theatre 2010- Seattle Weekly
Vashon Island dances to its own beat. Unlike the Bainbridge, Bremerton, or even Kingston ferries, if you walk onto the one departing Fauntleroy for the southwesterly isle, you're sort of stranded. Even if you bring a bike, the hill you're confronted with at the onset of the three-mile ride to Vashon's tiny commercial strip is so daunting that you'll be thumbing it in no time. But once you make it there, it's worth it, in large part because of the Vashon Theatre. Sure, they show movies—really interesting documentaries, charming indies, The Twilight Saga: Eclipse at midnight. There's something for everyone, a sentiment amplified by the fact that the theater also hosts live music and theatrical productions—even an Oscar-night party, replete with a red carpet and snazzily dressed revelers. It's not just a great place to take in a flick; it's a community anchor, and a sure sign that the silver-screen experience can be preserved for as long as people are willing to breathe ingenuity and life into it. —Mike Seely