Guardians of the Galaxy Aug 22-Sept 1
121 min - Action|Adventure|Sci-Fi
In the far reaches of space, an American pilot named Peter Quill finds himself the object of a manhunt after stealing an orb coveted by the villainous Ronan.
Director:James Gunn
Writers: James Gunn, Nicole Perlman, 2 more credits »
Stars: Chris Pratt, Vin Diesel, Bradley Cooper
Thursday, September 4th, 3:30pm
The Seahawk season opener on Thursday, September 4th.
The Vashon Theatre
This is an event to support the Vashon Rotary Foundation. We are renting out the theatre and showing the Season opener of the Seahawks VS. Green Bay Packers. The event is free. We are selling drinks and raffle tickets and all proceeds are going to the Vashon Rotary Foundation.
For Tickets Email
mengland@guildmortage.net
or
aaron@hendonhomes.com
BoyHood Sept 5-11
Boyhood
165 min - Drama
The life of a young man, Mason, from age 5 to age 18.
Director:Richard Linklater
Writer:Richard Linklater
Stars:Ellar Coltrane, Patricia Arquette, Ethan Hawke|
Walking with the Enemy September 5-11
Walking with the Enemy(2013)
124 min - Action|Drama|History
A young man, separated from his family in WWII, disguises himself as a Nazi SS Officer and uncovers more than just his family whereabouts.
Director: Mark Schmidt
Writers: Kenny Golde (screenplay), Richard Lasser
Stars:Jonas Armstrong, Ben Kingsley, Hannah Tointon
Vashon Film Society Presents SEE:An Art Road Trip
First Friday Art Film Series
Presented by Vashon Film Society
SEE: AN ART ROAD TRIP
A film about seeing art everywhere
From painters Bo Bartlett and Betsy Eby
Travel from Spiral Jetty and Mount Rushmore to Andrew Wyeth's home and the Northwest's own Earthworks overlooking the Green River Valley! Art sites and art world luminaries through the lens of two road tripping painters …
Friday, September 5
9:30 pm
Vashon Theatre
Sci Fi SUNDAY the first SUNDAY of every month at 1:30
NEXT FILMSept 6. Minorty Report
Join us at the Vashon Theatre in Support of The Chicken Soup Brigade. And we are accepting Canned food. Chicken Soup Brigade improves the nutritional health of individuals living with chronic conditions and hunger. We recognize the importance of nutrition to overall health. It has the power to reduce symptoms of many illnesses. It can minimize medication side effects. And it can provide comfort when it is needed most.
Chicken Soup's clients have specific health challenges, such as HIV, diabetes, kidney disease, cancers, or disabling arthritis. Most are living below the Federal Poverty Level, and all require assistance in managing their nutritional health. Chicken Soup offers a comprehensive food and nutrition program designed not only to feed people but to nourish them.
In 2012, Chicken Soup Brigade provided vital food and nutrition services to 1,619 people in the Puget Sound region. We filled and distributed 40,293 grocery bags, served 139,805 meals, and provided nutritional counseling over 300 individuals.
http://www.llaa.org/services/chicken-soup-brigad
Lucy September 12-18
Lucy(I)(2014)
89 min - Action|Sci-Fi
A woman, accidentally caught in a dark deal, turns the tables on her captors and transforms into a merciless warrior evolved beyond human logic.
Director:Luc Besson
Writer: Luc Besson
Stars:Scarlett Johansson, Morgan Freeman, Min-sik Choi|
A Most Wanted Man September 19-25
122 min - Thriller
A Chechen Muslim illegally immigrates to Hamburg, where he gets caught in the international war on terror.
Director:Anton Corbijn
Writers:Andrew Bovell (screenplay), John le Carré (novel)
Stars: Grigoriy Dobrygin, Philip Seymour Hoffman, Homayoun Ershadi
Two Gentlemen of Verona; Royal Shakespeare Company
September 20, 8 pm. September 21, 1 pm.
Running time: 2 hrs 25 mins + 20 min interval
Valentine and Proteus are best friends until they fall in love with the same girl.
Having travelled to Milan in search of adventure, they both fall for the Duke's daughter Silvia. But Proteus is already sworn to his sweetheart Julia at home in Verona, and the Duke thinks Valentine is not good enough for his Silvia.
With friendship forgotten, the rivals' affections quickly get out of hand as the four young lovers find themselves on a wild chase through the woods, confused by mistaken identity and threatened by fierce outlaws before they find a path to reconciliation.
Simon Godwin makes his RSC debut to direct Shakespeare's exuberant romantic comedy. Simon is Associate Director of the Royal Court. His production of Strange Interlude recently played to critical acclaim at the National Theatre.
This is the first time in 45 years that The Two Gentlemen of Verona has been performed in full production on the Royal Shakespeare Theatre stage.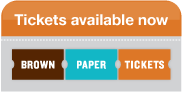 National Theatre Live Presents MEDEA
National Theatre Live
Medea
Helen McCrory (The Last of the Haussmans) returns to the National Theatre to take the title role in Euripides' powerful tragedy, in a new version by Ben Power, directed by Carrie Cracknell.
Medea is a wife and a mother. For the sake of her husband, Jason, she's left her home and borne two sons in exile. But when he abandons his family for a new life, Medea faces banishment and separation from her children. Cornered, she begs for one day's grace.
It's time enough. She exacts an appalling revenge and destroys everything she holds dear.
Stage to screen. National Theatre Live, captured events at the Vashon Theatre. The first show is Medea.
It plays on
Thursday, September 25th @ 8:00pm then one more time on Sunday, September 28th at 1:00pm.
Prices for National Theatre Live are $20.00 general, $18. Sr/jr/student, $15 for groups of 20 or more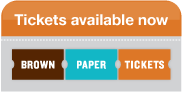 The Hundred-Foot Journey September 26-Oct 2nd
122 min - Drama|Romance

The Kadam family clashes with Madame Mallory, proprietress of a celebrated French restaurant, after they open their own nearby eatery, until undeniable chemistry causes the Madame to take gifted young chef Hassan under her wing.

Director:Lasse Hallström
Writers:Steven Knight (screenplay), Richard C. Morais (book)
Stars: Helen Mirren, Om Puri, Manish Dayal

Halloween (1978) October 1
91 min - Horror - 25 October 1978 (USA)
A psychotic murderer institutionalized since childhood for the murder of his sister, escapes and stalks a bookish adolescent girl and her friends while his doctor chases him through the streets.
Director:John Carpenter
Writers:John Carpenter (screenplay), Debra Hill (screenplay)
Stars:Donald Pleasence, Jamie Lee Curtis, Tony Moran |
Bolshoi Ballet Coming this Fall to the Vashon Theatre
Like us on Facebook
Get Movie Times, See trailers, Info about upcoming events and invites for private shows!
www.Facebook.com/fansofthevashontheatre
Follow us on Twitter
Get the movie of the days time, upcoming events and show biz info!
@VashonTheatre
don't for get to tell people that your going to #VashonTheatre
VashonTheatre
Best Rural Movie Theatre 2010- Seattle Weekly
Vashon Island dances to its own beat. Unlike the Bainbridge, Bremerton, or even Kingston ferries, if you walk onto the one departing Fauntleroy for the southwesterly isle, you're sort of stranded. Even if you bring a bike, the hill you're confronted with at the onset of the three-mile ride to Vashon's tiny commercial strip is so daunting that you'll be thumbing it in no time. But once you make it there, it's worth it, in large part because of the Vashon Theatre. Sure, they show movies—really interesting documentaries, charming indies, The Twilight Saga: Eclipse at midnight. There's something for everyone, a sentiment amplified by the fact that the theater also hosts live music and theatrical productions—even an Oscar-night party, replete with a red carpet and snazzily dressed revelers. It's not just a great place to take in a flick; it's a community anchor, and a sure sign that the silver-screen experience can be preserved for as long as people are willing to breathe ingenuity and life into it. —Mike Seely